Someone Just Bought The 'CEE841' License Plate For RM5,100 and We Hope That Car's A Kia
Like us on Facebook for great stories daily!
Listen to this post:
If you know then you know la…
We've all seen our share of funny/ vulgar license plates on the road before la, right?  I can guarantee 100% that some of you snickered when you saw a "CCB" on the road.
Recently in Kuantan, a 5-day bid was held through 30th August till 3 September for license plates beginning with CEE, reported NST. The bidding was done online using JPJ's portal, JPJeBid. Aiyo so many j's…
CEE 7 and CEE 9 were taken for RM58k each while CEE 3 was grabbed at RM50,000, followed by CEE 8 at RM44,444 and CEE 5 at RM43,000.
Most surprisingly, however, someone bid RM5.1k for CEE841. Hmmm, got 4 inside macam not auspicious liddat. Why pay so much for it?
HMMMMMM we wonder what that means…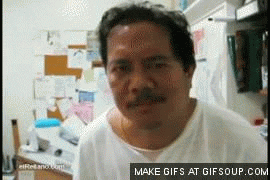 Some netizens caught on quickly and made sure everyone in the comments got the joke. For example:
We hope so too!
Uh-oh, how come you know the price?
It's coming soon, k? The current license plate sequence in Penang is PPB (as of time of writing), just wait for your turn and bid online. We predict that many people will be bidding to get that one. We really do wonder what car the CEE 841 license plate will be going on though!
That was a funny story, we wonder who bought it though? Might be some troll right? What do you think about this ah? Got any good puns just share on our comments section ok!
Also read: Melaka is Getting Colonised Again, This Time by Wild Boars From Indonesia
Like us on Facebook for great stories daily!