Powder vs. Liquid Foundation: What's the Difference & Which Should M'sians Use?
When it comes to make-up, it doesn't take a professional to know that there are thousands and thousands of brands and products in the market ready to be tried and tested. Because of this, it can be hard to decide on the best product, shade, and/or formula for your face, especially when it comes to foundations!
So, it's crucial to know the different benefits before you pick the right one for your skin. Without further ado, here are some answers to common questions you may have regarding the differences between powder and liquid foundations:
1. Will it make your face oily?
POWDER: 
In general, powder foundations have oil-absorbing properties and because they aren't in liquid form, they tend to appear more matte when applied on your face. This, in turn, makes your face look powdery and less oily.
LIQUID: 
Liquid foundations on the other hand, usually cause the skin to appear dewier, (which is great for dry skin), but if you're prone to oily skin, this may cause your face to look greasier faster. 
2. Will it make your face dry?
POWDER:
Due to the fact that powdered foundations have oil-absorbing properties and they give off a more matte finish on the face, it may dry out your skin faster than liquid foundations. So, it's best to avoid powders if you have dry and sensitive skin, just like how you should avoid matte lipsticks if you have dry and cracked lips. Remember: Moisturise, moisturise, moisturise!
LIQUID:
Liquid foundations aren't known for drying out your skin; instead, they usually help to retain moisture.
3. How long will it last on your skin?
POWDER:
Simply because powdered foundations are so light and loose, they usually don't last as long on your skin especially if you have oily skin or you have a habit of touching your face often. Getting sweaty can also wash away powdered foundation right off your skin. However, it makes for a good option if you're only heading out for a casual meal with your squad and don't need to go full-on with your make-up.
LIQUID: 
Liquid foundations are generally built to last throughout the day because of its thicker formula. It also sticks better to the skin, making it less likely to wash off due to sweat or oil from your face. It's a great choice for long work days or busy events.
4. Which one covers up lines and pores more?
POWDER:
Powders tend to just settle into fine lines and wrinkles on the face rather than cover it, so you may still be able to see those pores and lines if you don't apply enough.
LIQUID:
Liquid formulas, on the other hand, can actually help make pores and wrinkles look less visible. If you have an annoying pimple, dab on a bit extra and it can act as a concealer too!
5. Which offers better protection for the skin?
POWDER:
Powders offer light coverage and while that's great for the skin, it may not protect it as well from harmful particles that your skin may be exposed to.
LIQUID:
Liquid foundation formulas are generally thicker, so it actually provides a protective coating over your skin that helps to retain moisture. It also acts as a shield from harmful particles in the air that may be bad for your skin.
So, ummm, which foundation should I get?!?!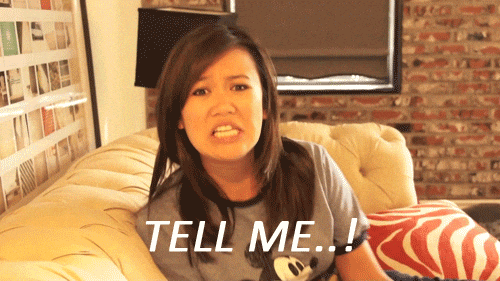 From the list above, it's easy to see that both powdered and liquid foundations have numerous benefits. At the end of the day, it really depends on your skin type and usage! Before getting the foundation of your dreams, ask yourself these questions:
Do I have oily or dry skin?
Do I need it to last an entire day or just for a few hours?
Do I want it to cover up my wrinkles and pores or should it be a bit breathable?
Once you have the answers to those questions – and with the help of all the info above – you should be able to decide for yourself which foundation is perfect for you.
Speaking of which, if you happen to be on the lookout for the perfect foundation, here's a new one you could consider.
It's Sephora Collection's brand new Matte Perfection Foundation and Matte Perfection Powder Foundation!
Yes hun, it comes in powder and liquid formulas so you can pick either one (or both!); plus, they each come in 15 shades! Confirm can find your shade liao.
And in case you're wondering, Sephora Collection's Matte Perfection Foundation promises perfect coverage and is able to smooth and mask imperfections instantly! And unlike other liquid foundations, it also guarantees a matte finish that won't leave your skin feeling oily (thanks to its oil-free formula). As for the Matte Perfection Powder Foundation, it offers a creamy texture that blends seamlessly into the skin and can even mask imperfections to make your skin look silky smooth. Plus, they each cost RM78 only!
If you're interested, be sure to drop by any Sephora store near you to test out the new collection or visit their website now!