Cheating Wife Gets Caught Red-Handed by Husband, Bites Off His Penis In a Fight
Like us on Facebook for great stories daily!
Tap to listen to this article instead:
Trouble in paradise doesn't even begin to cut it in this case, when this woman bit off a chunk of her husband's penis in a scuffle because she was caught cheating on him with another man. Wait, what?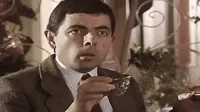 The couple, who lives in Thuraimoolai village near Gudiyatham in Vellore district, New Delhi, India was attending a village temple festival on Monday (July 30), Times Of India reported. After the festival, they headed to a street play nearby during the wee hours of the morning when around 1.30am, the wife, Jayanthi, 45, slipped out of the crowd on the pretext of going to the toilet.
When she had not returned after an hour, the worried 55-year-old farmer, Senthamarai went to look for her. However, he was in for a shock when he found his wife in a clinch with her lover, another villager.

For illustration purposes only | Source: NDTV
"Enraged, Senthamarai grabbed his wife and her lover and threatened to make their relationship public. Noise from the festivities outside drowned out her lover's cries for help," the officer said.
Jayanthi, fearing that she and her lover would be beaten up by the crowd, wanted to flee before the other villagers were alerted by the scene. The husband and wife got into a scuffle and in the ensuing struggle, the husband's tunic fell off and she bit his penis, severing part of it, and fled with her lover. WTF!

For illustration purposes only | Source: Naharnet
The injured husband and the severed part of his penis were rushed to the hospital when the villagers found him and then they made a police report after that. The police managed to track down Jayanthi and her lover where they arrested her and charged her with attempted murder.
She had reportedly confessed to the crime and is currently being held in a women's prison after going to court. Her husband is currently recuperating in hospital.
Hopefully, the husband manages to recover fully from his unexpected injury!
Also read: Possessive Wife Cuts Off Husband's Penis with Scissors While He Was in Bathroom
Like us on Facebook for great stories daily!