9 Things Every Malaysian Can Absolutely Relate to While Growing Up
As individuals growing up in Malaysia, although we come from different cultures and backgrounds, we've all had to go through the typical Asian lifestyle and way of parenting. Regardless of our beliefs, we can all probably relate in one way or another to some of these experiences of being brought up in Malaysia, or by Asian parents:
1. The infamous "when I was your age I didn't have any of this" line
When all you asked for was the TV remote.
2. Falling sick was ALWAYS your fault
It wasn't because of the hot Malaysian weather and then the cold air-conditioned buildings, nor was it because your little body's immune system was low when you were younger. It was JUST your fault.
3. Your grades aren't good enough unless you beat your cousins

You got 90% and your parents are thrilled. Then they find out one of your nerdy cousins got 91% and suddenly, your 90% is as good as getting an F.
4. Crying in a toy shop because you don't want to leave so your parents promise to get you a new toy, but they don't
20 years later and I'm still waiting for my toy.
5. Having to pick up an instrument even if we don't like it
Thousands of classes and Ringgit later, our parents finally realise how much we hate learning the instrument–and how bad we are at it–so they finally let us stop.
6. Reasoning with them = talking back
We know how strict Asian parents are. They restricted us from doing a lot of the things we wanted, and when you try to reason with them, they'll say, "Are you talking back at me??". If you continue some more, they'll pull the ultimate, "What I say is final!"
7. The common cure for everything is to "drink more water"
You have a lip ulcer? Drink more water. Stomach ache? Drink more water. Can't sleep? Drink more water. Fell sick again? "Who ask you not to drink more water?"
8. Having tuition classes almost everyday after school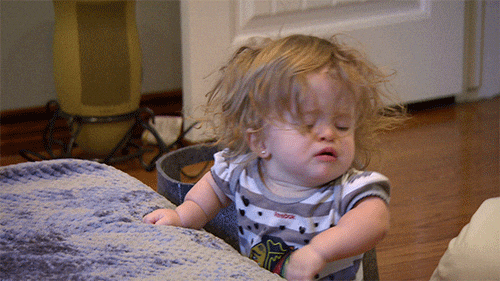 The pain of missing afternoon naps because of tuition classes is real. So real.
9. Being called "monkey" as a kid by your own parents
We were probably really mischievous kids, always running and jumping around regardless of where we were and never listening to our parents. Can't blame them for giving us that nickname now can we?
Then again, monkeys and especially apes are thought to be extremely brilliant animals. So being called a monkey may not be such a bad thing. Why else would there be a movie trilogy centred around apes?
That's right, we're talking about the one and only Planet of the Apes trilogy! The third film 'World for the Planet of the Apes' will be releasing this 13 July and it is not to be missed!
This action-packed thriller is sure to bring some excitement into your otherwise mundane life and send chills down your spine. So mark your calendars, grab your friends and family and be sure to catch the film this July!
Check out the trailer below:

Find out more about War for the Planet of the Apes here!