8 Simple Pleasures That Are Secretly Super Satisfying to Us
Simple pleasures are the little, little things in life that many often take for granted. However, if you think about it, these simple pleasures are actually a much bigger deal to us Malaysians than we think. These simple pleasures make a great and lasting impact on most of us whether we realise it or not. Here are some of the simple pleasures in life you probably make a pretty big deal out of too:
1. Long weekends
When the holidays align just right and it falls either on a Friday, Sunday or Monday, and that means you get three consecutive days off! All Malaysians rejoice!
2. When someone queuing in front of you decides to leave the line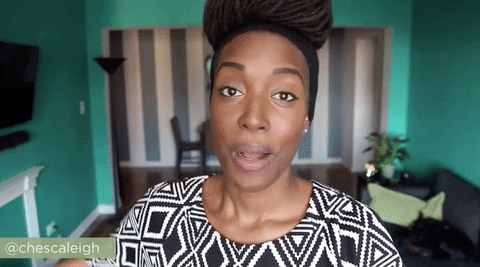 Especially during long queues in fast food restaurants or shopping malls, when somebody in front of you finally gets fed up of waiting, so they just leave. Leaving you one step closer to the counter. Yaaas! (Now you just have to make sure you don't get fed up and leave too)
3. Clean public toilets that don't stink
One of the hardest things to find in the whole of Malaysia is clean and non-stinky public toilets; and when we do find toilets that actually smell decent, we can't help but to feel extremely satisfied and refreshed after.
Mmm, apple-scented air fresheners!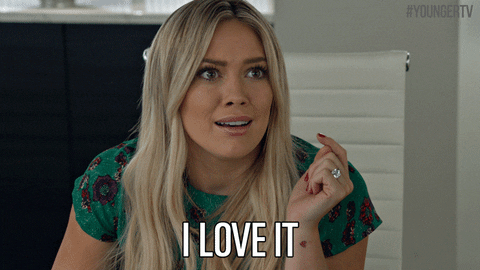 4. Snapping an Instagram-worthy photo
The blood, sweat and tears (and awkward standing/squatting/bending positions) that go into capturing that perfect, Instagram-worthy picture is insane; but what better way to improve our street cred and social media presence than to up our Instagram game?
All those likes and
"wah so
nice!" comments are also a pretty good way to boost your ego. 😉
5. When you get to leave work on time and end your day with a Somersby No matter what day of the week it is, being able to leave work on time is often a miracle. So when that once-in-a-lifetime opportunity presents itself, we take full advantage of it and enjoy the rest of the day with a Somersby in hand.
6. When a kind soul holds the elevator doors open for you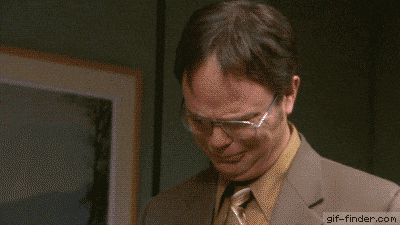 Especially when you just finished shopping and your hands are full and somebody decides to reach out their hand to hold the elevator open for you. Ya'll the real MVP!
7. #MagicMoments with friends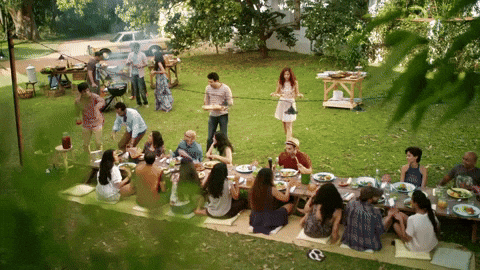 Time spent together chilling outdoors or spontaneous meet-up sessions with no cares in the world and your closest buddies by your side is the best feeling ever. It may not sound like much but it definitely counts as one of life's #MagicMoments in your book.
8. Winning free stuff and competitions
Who doesn't love winning competitions? Big or small, we love the feeling that comes with winning something. Plus, it's free stuff!
Well, if you're like us and you love winning things, here's another way you could stand a chance to win some amazing prizes. It's incredibly simple!
Imagine being able to win stuff just by drinking Somersby Ciders. Now, who doesn't love a good cider? We definitely do! Combine that with the likelihood of winning a competition? That's even better!
Just like earlier this month when Gigantic Apples with Countdown Timers Popped Up Around KL and PJ, and everyone who waited patiently for the timers to finish counting down was handsomely rewarded with free Somersby Ciders! So lucky!!!
In case you don't already know, Somersby recently launched their #MagicMoments campaign and approximately
12,000 bottles of Somersby Ciders were given out for FREE
during the launch. 
OMG!!!
No one would've expected to receive free Somersby Ciders as they were heading out for lunch that Thursday afternoon. That's truly one of life's simple pleasures for you! A simple moment made magical with Somersby.
Don't worry if you missed it though! With Somersby, you may now win an all-expense-paid trip for 2 to Singapore and other amazing Somersby vouchers!
There's also a chance to win awesome weekly prizes such as RM500 in cash, limited edition Somersby tumblers, and Somersby metal pens!
What're you waiting for? Create more #MagicMoments for you and your friends by taking part in the contest today!
To stand a chance to win these amazing prizes, simply get the Somersby app by scanning the QR code below!
Once you've installed the app, purchase any 4-bottle or 4-can pack of Somersby and then simply follow the instructions below. You'll be another step closer to winning those amazing prizes!
It's so simple, so make sure you don't miss out on this magical opportunity! Turn all of life's simple moments into #MagicMoments with Somersby Cider today! After all, it's the little pleasures in life that bring us the greatest joy.
Find out more about Somersby Cider here!