8 Signs Your 'Buruk' Phone Needs to Be Changed Already
Changing phones can be a difficult thing to do. Not only do we need to research what phone to invest in next, but our current phones probably contain a ton of valuable things that we'll need to transfer out and so forth. It's a bothersome thing to do, but sometimes you just gotta do what you gotta do.
If you're not sure whether it's high time for you to upgrade to a new phone, here are some not-so-subtle signs to look out for:
1. When your phone lags like nobody's business
On some days, you probably spend most of your day complaining about the lagginess than actually using your phone. For some odd reason, it tends to lag even worse when you're rushing and need your phone for emergencies too.
2. Your phone restarts on its own three times, and it's not even lunchtime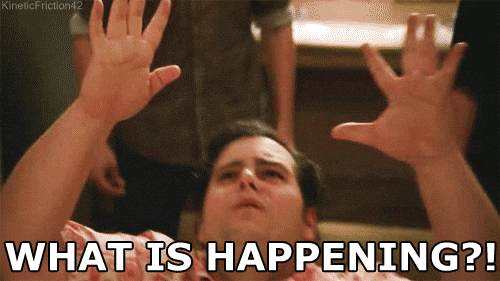 It probably blacked out and shut down on its own a few times too. Sometimes, it even takes a couple of minutes before you can switch it back on again. Other times, it just restarts on its own for no reason.
3. Your cracked screen looks like it could completely shatter any second now
No sudden movements, because then your entire screen might just end up on the floor, in a thousand different pieces.
4. You run out of storage space, again
Wanna take another photo with your phone? Not gonna happen.
No matter how many files, apps or photos you delete from your phone, there's just never enough space. Free up three gigabytes today and you'll still get the storage space warning in the morning.
If you're someone who loves spamming your phone with photos, videos or downloading a billion different apps and you need more storage, try checking out the Samsung Galaxy Note FE – it comes with 64GB internal memory, AND you can expand it further by inserting a 256GB microSD card.
5. Your photos and videos come out looking like you shot them through a fog
Nope, that's not haze. It's just your phone.
When a smartphone gets really old, the camera can also start becoming wonky. The images and videos don't come out in HD and sometimes the video and audio isn't synced. Amboi.
6. When the apps or operating system becomes just like our Malaysian weather: Unstable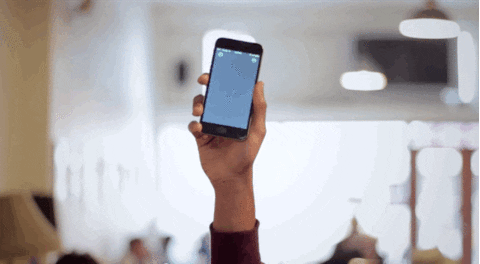 It's the most annoying thing when you're halfway scrolling through your Instagram or Facebook feed on the app and it suddenly just hangs or crashes on you. Now you'll have to start scrolling from the top again, that's if you can even re-open the app. Sien ah.
7. Your phone heats up so bad you could goreng an egg on it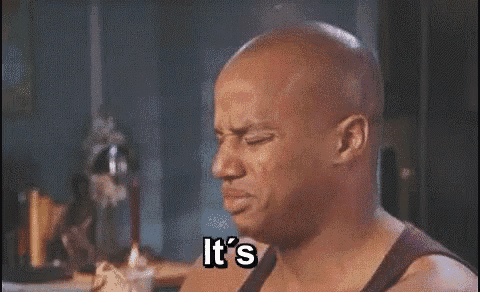 Sometimes it even heats up when it's just sitting there in your pants' pocket, not in use. At one point, you probably thought someone was trying to set your butt on fire.
8. The battery life is practically non-existent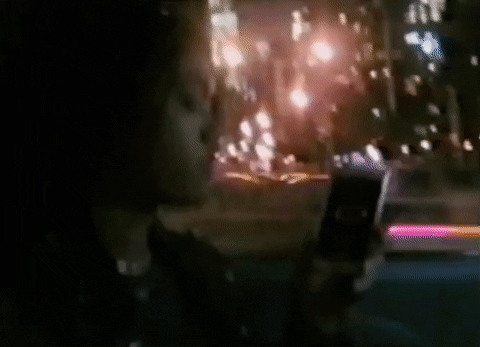 So much so that your power bank is connected to your phone 24/7. Without it, you'll probably go from 100% to 5% within half an hour, or less if you scroll through social media a lot.
If you relate to this, it's high time for you to get a new phone because what's the point of having one if it can't stay alive without a power bank? Some more so bulky.
Okay lah. If your phone is showing all these signs then you know it's high time to buy a new one!
If so ngam you're looking to upgrade or replace your buruk phone with one that lasts and doesn't restart every 10 minutes, you should definitely check out the new Samsung Galaxy Note FE.
The new and stunning Galaxy Note FE promises strong performance with safer battery. It's even undergone a rigorous 8-point battery safety check with enhanced multi-layer safety measures man! You no longer have to worry about whether your phone is allowed on a plane, because this one's completely safe!
Some other perks you can look forward to when you upgrade to this phone, besides the RAM, are:
The gorgeous curve design
A smarter, water-resistant S-pen that gives you the natural feeling of writing
A camera that comes with a 12MP Dual Pixel Sensor
And that's just to name a few!
What's more, if you get this phone NOW, you stand a chance to get 20% off AirAsia X flight tickets and/or Premium Flatbeds! Find out more here!

Additionally, from now till 31st December, you can get a RM200 rebate when you purchase the Galaxy Note FE at selected stores, but only while stocks last! More details here!
Find out more about the new Samsung Galaxy Note FE and its specs here!