6 Hilarious Things Malaysians Experience When They Get Hungry
"Dah makan?" or "have you eaten?" are some of the most common Malaysian greetings since forever. We Malaysians love our food so much that most, if not all of us, have more than three meals a day. But what happens when we don't get our food in time? When, for some awful reason, our food is delayed? Habis, mati lah. 
You've probably experienced this horrifying ordeal at least once in your life. That awful feeling of hunger and anger, all mixed into one huge mess and not really knowing how to function anymore because you're so incredibly hangry (hungry + angry).
Here are some of the funniest things Malaysians go through when they go hungry (or hangry):
1. You go around your classroom or office asking for food
"Eh, this packet of biscuits yours ah? I take one."
2. You open the fridge even though you know nothing is ever in there… and repeat that again 5 minutes later
It's like we're hoping for something magical to happen and food that wasn't there before is suddenly there now!
3. You start craving everything but when you finally get to eat, you don't know what to order
From nasi lemak, to char kuey teow, or even mamak food, you name it. You'll be craving anything and everything edible and wishing you could eat all of it at once. But when the time finally comes for you to eat, you take ten years to order; and then you blame the uncle or auntie for bringing your food slow.
4. Complaining about how your meal is taking FOREVER to come, padahal it's probably only been 5 minutes
But, no, seriously. WHERE IS MY FOOD???
5. Mentally hurting someone who wants to 'try' something from your plate
They say sharing is caring, but when it comes to food, it's every man for himself ok!
6. When you finally get to eat and calm down, you regret all your actions and you promise to be a better person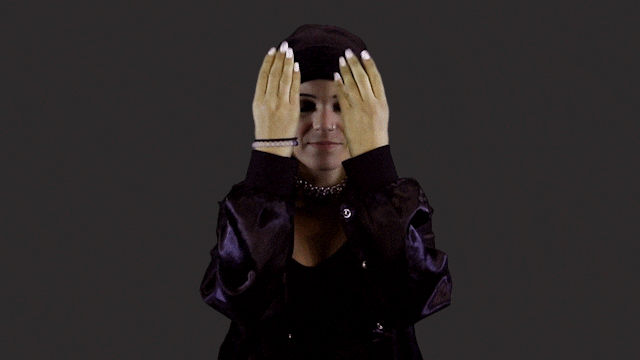 Being hangry can sometimes make us do unspeakable things, but deep down we're actually really nice people.
It's only natural for Malaysians to be hungry 24-7, more so during Ramadan; what's worse is having to drive and look for parking at malls or bazaars just before you buka puasa. But don't worry, we have the perfect solution for you!

Avoid the hassle of driving through traffic and looking for parking by booking an Uber! Later kena another flying slipper case! Every Monday from now until 25th June, look out for their Ramadan promo via the Uber app on your phone.
Remember to always check the app to see what Ramadan promo code is available that week!
Now, instead of spending hours behind the wheel, kick back, relax and let Uber bring you to your next destination! You can also opt to receive Fajr and Maghrib times so you'll always be on time!
For more info, read here!