16 Things Only Malaysians Who Move to Singapore Will Understand
Like us on Facebook for great stories daily!
Many Malaysians move to Singapore to work. Who doesn't wanna earn Singapore Dollars right? Well, moving to a new place, especially a new country definitely poses some challenges.
Here's a list of what many Malaysians who move to Singapore can relate to.
1. The moment you discover roti canai is called roti prata there
Same same but different? Well, the roti there is dry and hard, and you'll suddenly miss Malaysia's roti canai. Malaysian mamaks are still the best tho. #NoHate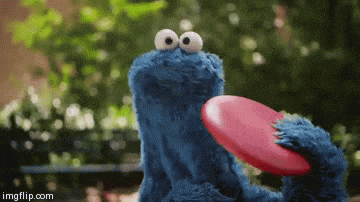 And then you accidentally order roti canai instead of roti prata… FML. Now they know you're from Malaysia. Not that there's anything wrong with that!
2. Constantly converting prices to see if it's cheaper to buy stuff in Singapore or Malaysia
We're Asian what. Every cent counts ok!
3. Going to Johor Bahru just to buy cheaper stuff too
Well, if it is cheaper in Malaysia, might as well head to JB to score better deals otherwise it'll be a wasted opportunity. Plus, it's a lot closer too. #BudgetLife
4. Getting stuck in traffic on the causeway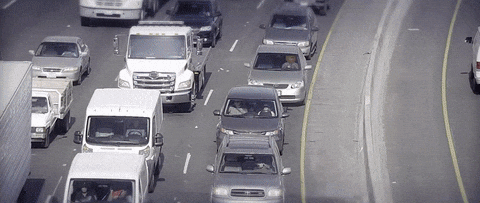 Eevvvveerryyone just happens to be travelling to JB the same time as you.
5. When friends ask you to buy chewing gum for them from Malaysia

Whenever you're heading to JB, they will surely say, "Eh, buy chewing gum for me leh." But truth is, you'll ask any friends heading towards Malaysia to buy chewing gum for you too. Admit it! 
6. When you have to walk everywhere you go

Every day is leg day. #Thestruggleisreal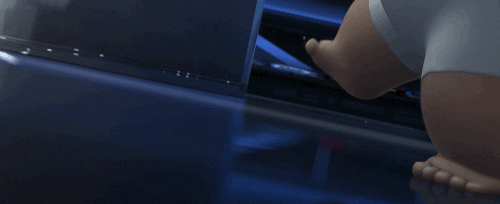 On the bright side, the country is super safe. So, you don't have to worry about walking in the middle of the night and being robbed or anything.
7. When you cross the road and don't have to fear cars running you over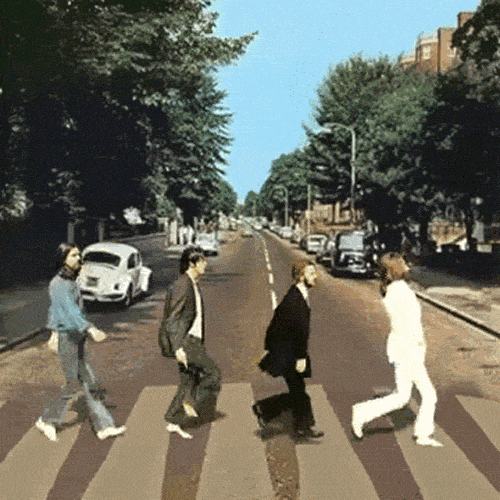 Because pedestrians are kings of the road in Singapore. I mean, seriously, have you seen the cars in Malaysia?!
8. When you jaywalk and every other Singaporean looks at you like a barbarian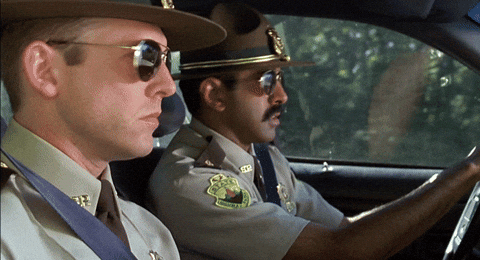 You know lah, in Malaysia you can cross any road like it's your bapak punya jalan, but in Singapore there are eyes watching you EVERYWHERE.
9. When the trains are actually on time unlike in Malaysia
Their trains arrive at an interval of every one to seven minutes! And they rarely ever come late.
10. Using tissue packets to 'chope' tables at hawker centres
Singaporeans are super kiasu, so much so that even getting a seat at hawker centres first is sibeh important. As if waiting to get a seat is so difficult…
11. The abominations which are peppery Bak Kut Teh and white Hokkien Mee
Malaysia and Singapore have got some pretty similar local delicacies, but somehow, the little island tends to mess up our favourites. 🙁
12. Getting used to Singlish words like 'chiobu', 'kao peh kao bu' and 'sia'
Yes, Singapore has got their own slang words too, which at first can be quite confusing. But in the end, we inevitably learn and use them anyways.
13. Having to generally be a better citizen because Singapore is such a FINE country
The Singapore authorities are EVERYWHERE. You can't do anything bad without getting caught and being fined by them. So remember not to spit, litter or smoke in non-smoking zones!
14. Being able to tell the Malaysians apart from the Singaporeans
After spending a couple of weeks (or even days) on the island, you can easily tell who are Malaysians and who are Singaporeans. It's instinctual and you also sorta build an immediate bond with those Malaysians.
15. Level up when people mistake you as a local Singaporean
"Oh, I'm actually Malaysian and not Singaporean…" is probably the most used sentence.
16. If you can't beat their kaisuness, join them!
Do these scenarios sound familiar? Every country has its quirks and nothing beats actually living there for a while to discover them all!
Also read: 10 Super Instagram-worthy Cafes in Singapore You Have to Check Out At Least Once
Like us on Facebook for great stories daily!