13 Struggles Only Malaysians Who Can't Eat Spicy Food Will Understand
Get the latest viral stories daily! Like us:
Malaysia is occupied with people from different cultures and backgrounds hence, the large variety of food. From char kuey teow, to nasi lemak and spicy beef rendang, we Malaysians are spoiled for choice. And because we're brought up in a culture where spicy food is everywhere, a majority of Malaysians have grown to love our chilli padi and sambal belacan very much.
Unfortunately, there are those of us who can't take spicy food altogether; and we often find ourselves telling the waiter "tak mau pedas" please! If this is you, you'll probably relate to the next few points too:
1. That judgmental look everyone gives you when you say you don't eat spicy food
It isn't that shocking, I mean come on!
2. Needing to order a second cup of limau ais because the mee goreng was too spicy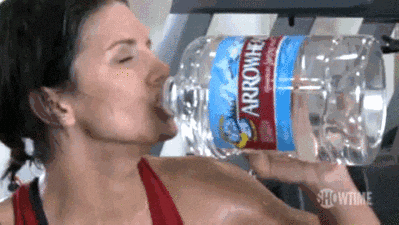 3. Every time you do try to eat spicy food, you end up becoming friends with your toilet for the next couple hours
Why do I keep torturing myself?
4. You have your own meal before attending any Hari Raya or Deepavali open houses because you know there's nothing you can eat there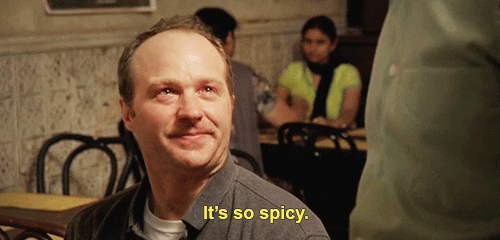 5. When you order food at the mamak, you have to constantly tell the aneh "tak mau pedas"
6. And even after specifically telling them that, 80% of the time they give it to you spicy anyway

WHY YOU DO DIS MAMAK GUY!
7. When you're with a group of friends and you become the outcast because you can't take the heat

What's worse is your lips and nose start turning red and you're sniffing non-stop, while everyone else is just chill.
8. Having to change your order because your first order was something spicy and you didn't know

It should be the law to specify if something is spicy or non-spicy!
9. You're the go-to person when your friends want extra chilli padi or sambal because they know you won't eat yours
10. You really don't understand why people who eat spicy food would ever want to torture themselves
11. You wish you weren't born in Malaysia so you wouldn't have to eat all that spicy food
To be Malaysian and not be able to have spicy food is probably the worst thing ever.
12. When you accidentally eat a hidden chili padi in your food
13. Worse, you know the worst part only comes the next morning
Have you experienced any of these struggles before? We can only imagine what you have to put up with. It's practically abuse. But don't worry, just like every other obstacle in life, you'll get through this one too!
Also read: Study Shows People Who Love Eating Spicy Food Will Live Longer
Get the latest viral stories daily! Like us: