13 Severely Malnourished Great Danes Adopted by Thai King After Cruel Lady Left Them to Die
Like us on Facebook for great stories daily!
Listen to this post:
This is truly appalling!
13 severely malnourished Great Danes which were left neglected at a house in Thailand were rescued by volunteer veterinarians from Watchdog Thailand and the Pathum Thani Livestock Development Office's Animal Welfare Division officials, reported The Star.
Images of skin clinging tightly to the bones of the dogs evidently prove that these canines are suffering from malnutrition and are in terrible condition. How cruel!
Source: Facebook
The leashed dogs were fortunately rescued on Monday (19th August) when reported by the homeowner's family members. The family member said that they could no longer stand silent after seeing how the dogs were being treated after one of the dogs and her two pups died in a cage on Sunday (18th August).
3 other dogs have died and were buried in the area, while the remaining 15 dogs were all scrawny and without a doubt malnourished.

Source: Facebook
The middle-aged lady who owned the compound claimed that she was jobless, recently widowed and facing financial difficulties, which meant she could not take care of the dogs properly.
Source: Facebook
The woman also said that she could not find any buyers for the dogs as she breeds them only to be sold off. When asked why didn't she just give the dogs away to those who wanted to adopt them, the owner simply replied that "she didn't want the dogs to be a burden on others" and that "they can die on their own".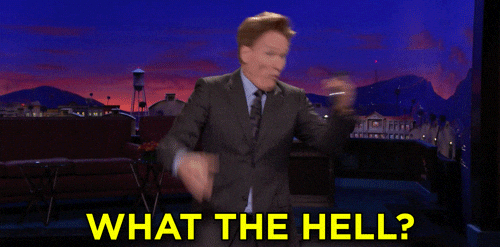 Due to her intentional act of negligence and cruelty to the dogs, the remaining living 15 dogs were taken away and sent to the Livestock Development's Animal Centre to recover. However, if the woman can prove she is capable of taking care of the dogs once again, she might be able to claim them from the department.
However, for her inhumane treatment of the dogs, the owner will be prosecuted under the Cruelty Prevention and Welfare of Animal Act and an inquiry will be conducted by the police later on.
Thankfully the dogs will never have to return to the cruel lady as Thailand's King Rama X has sent his personal aide to the animal welfare organisation to adopt all 13 of the Great Danes, reported Khaosod English.
"His Majesty always takes pity on animals," said a representative from Watchdog Thailand.
How could they even treat dogs this cruelly? We hope that the authorities will take appropriate action to punish the lady. On that note, it's fortunate that the Thai King reached out and saved those innocent beings.
Also read: Stray Dog In Cambodia Brutally Beaten by Vile Individuals Until It Bleeds
Like us on Facebook for great stories daily!